Acoustic, Analog

and

Digital

Signals Explained
Do you want to understand more about getting the best from your audio card and getting better recordings?

Are you in the dark about audio signals and unable to make informed decisions based on your understanding?

Access expert instruction from industry professionals to learn audio theory basics and stay ahead. Start Learning Now!

What You Will
Learn

from this Course
Understand the Differences and Definitions Between Acoustic, Analog, and Digital Signals

Understand a Graphical Representation of a Sine Wave and some Basic Definitions
The Analog to Digital and Vice Versa Conversion Process
The Digital Conversions Theory
The Recording and Playback Processes in a Digital System
Dithering, what is, why and when to apply it
What is an Audio Audio Driver and How to Properly Set the Buffer
What You Will
Get
This course is designed to help students understand the theory of acoustic, analog, and digital signals and how these signals are used in a digital audio environment.

This course will give you the basic skills and knowledge necessary to confidently set up digital audio systems and better understand audio signals.
Video Lectures
1 Hour On-Demand Video

Graded Quizzes
42 Multiple Choice Questions

Course
Certificate

Certificate of Completion

Steinberg Certified
A Certified Quality Course

Lifetime Access

Full Lifetime Access


Too Many Hours

to Invest?
Too Complicated to Learn?
No worries, you will be provided with the necessary guidance to

Avoid any Potential Pitfalls

that may come with audio signals theory.
Learn from a Steinberg Certified Trainer and acquire the ability to understand more about how to get the best from your audio card, recordings, and your DAW.
Take advantage of the Quizzes and Resources to get the very best from this course and a better learning experience.
Get Access to our

Exclusive Community

. A great way to benefit your learning journey. A place to Ask Questions and Share Ideas with others in the same learning environment.
No more Time Loss seeking Youtube Tutorials or reading Blogs or hundreds of Posts.
Everything you Need is already here waiting for you.
Everything is available On-Demand. You can take the course whenever and wherever you want.
ABOUT YOUR INSTRUCTOR
Max Porcelli
You'll learn from
Max Porcelli,
a
Steinberg Certified Trainer, DJ,
and
Producer
with 29 years of experience. He owns
989 Records
, an Electronic Music Label based in Italy. Every Sunday he hosts an exciting Radio Show called
989 Records Radio Show
on air on Balearica Radio,
Ibiza
, and Patchouli Deep,
London.
With more than
12.564 Students
, in just a few hours of fun video lessons, you'll learn everything Max spent in the last years perfecting and tuning into a
Unique Learning Certified Process
for Understanding How to Produce Electronic Music with Cubase. The Course will provide you with the Skills and Knowledge you need to Master the
Art of Electronic Music Production
in just a few hours.
Don't miss out on this Amazing Opportunity - buy now and get started on your journey to
becoming the
Next Great Electronic Music Producer!
WHAT STUDENTS SAY
#great and quick |
#explained very well
|
#well constructed
Great, quick course! Taught me what I need to know. I decided to take it not too long after starting another Max's course, and I definitely feel like I now know the basic physics behind sound, acoustic, analog, and digital, and am prepared to continue on in my pursuit of learning to DJ. Thank you for this quick and comprehensive course!


Mia E.
The theory is explained very well in this course. I was hoping for some real-world application examples though. Overall, I think this course was very good.


Dariusz M.
Very well constructed training, highly beneficial to learn the basic theory.


Attila J.
Purchase

Now | Get

4 Bonuses
Bonus
1
Exclusive Community Access



A great way to benefit your learning journey. A place to
Ask Questions and Share Ideas
with others in the same learning environment.
Networking
with peers and teachers can lead to valuable collaborations and provide access to resources that can help you take
your education
to the next level.
It is a great opportunity to learn from those who have the
Same Goals and Interests
and to stay up to date on the latest developments in the field.
Get
Knowledge and Insight
that can help you to reach your goals.
Bonus
2
Certificate of Completion.
At the end of each course, you will be awarded a
Certificate of Completion
.
This certificate will serve as
recognition of your successful completion
of the course and provide evidence of your achievement.
The certificate may also be used to
demonstrate
your knowledge and skills to potential employers or educational institutions.
Bonus
3
LifeTime Access
When you purchase a course at our academy, you are not only taking advantage of a quality educational experience, you are also getting a fantastic bonus - lifetime access.
That means you will never need to pay again to retake any course you have purchased from us.
You can review materials, refresh yourself on a concept, explore additional topics covered in that course, or even upgrade to a higher level of instruction again and again for a lifetime.
Bonus
4
Steinberg Certified Training
By Purchasing a Course Here at
HTMEM
, you will receive Extraordinary
Steinberg Certified Training
to Guarantee a Successful Learning Outcome and Experience.
This Means that you will be Learning from a Certified Instructor with
Recognized Expertise
, so you can be Confident that you'll Receive the
Most Accurate Knowledge.
This added Benefit of the Steinberg Certified Training would allow you to Get the Most out of this Course to
Grow and Develop
your Skills.
Course
Curriculum
After Signing up to Create an Account, you can Access the Free Contents from the Free Course Section Below.

F
requently
A
sked
Q
uestions
This
course
is
designed
for
Aspiring
Producers
,
Music
Enthusiasts
,
DJs
or
Musicians
,
Pod
casters
,
Video
Producers
,
and
Electronic
Music
Lovers
.
How Does this Course Work?
Everything is available On-Demand. You can take the course whenever and wherever you want.
Is this Course Suitable for Beginners?
At HTMEM, our courses accommodate both students with little or no prior knowledge and those with production experience, allowing them to benefit greatly.
Is it Possible to Try a Course Before Purchasing It?
If you would like to gain an insight into the online learning experience we are offering, please
sign up here for free
and you will be able to access all the
Free Content
of a specific Course from the
Course Curriculum Section.
What Kind of Support will I Receive During this Course?
You will be provided with tailored support throughout your course. You can reach out via the exclusive course community to address any issues you may have, and you will receive a prompt response. The instructor is highly experienced in music-making and has a strong understanding of the music industry. You will be provided with invaluable advice and guidance.
Will I Get a Certificate?
Yes, at the end of the course, you will get a Personalized Certificate of completion.
Is there any Academic Entry Requirement?
This course is not academically-oriented, rather it is geared towards those who want to gain practical skills in order to reach a professional standard. Therefore, no academic requirements are needed.
Is there any Equipment I Need?
A Cubase PRO License - you can use the free 60 days trial.
A Computer with an audio card
A Couple of Headphones or Studio Monitors
A Microphone is recommended
A MIDI Keyboard is recommended
Yep, by enrolling into this course you will be entitled to download our Free One-Shot Royalty Free Samples Library you can freely use in your productions.
What About if I Have Other Questions?
If you have any additional inquiries, do not hesitate to reach out via our
contact page.
Will be glad to assist you.
Complete Course Description
Hello, and Welcome to
Acoustic, Analog, and Digital Signals Explained.

So...
What is an analog signal?
How does the analog-to-digital conversion process work?
What about digital fundamentals?
And what is the digital-to-analog audio converter?
And the quantization?

With this course, you can answer all these questions and more!


At the end of this course, you will be able to understand the following:
the differences between acoustic, analog, and digital signals;
what is an analog signal;
the sampling process;
the quantization process;
bit depth and dithering;
the quantization noise;
the analog to digital conversion;
the digital-to-analog converter;
driver and buffer setup.

To achieve this goal, the course will start from the beginning: we will talk about what an acoustic signal is and how it can be appropriately transformed, recorded, and played back in a digital system through the analog-to-digital audio converter.

You will also be asked to do some quizzes to confirm what you have learned during the various sections of the course. And, if you want to go into more depth on some particular topics, a couple of external resources are also included in the course lectures.

Starting as it does from scratch, this course is intended for everybody. No requirements are needed except your musical passion and curiosity. It aims to introduce all the fundamental theories to understand the sampling process, the playback or mixdown of digital audio material through your digital audio card.

Whos' this course for?
If you are a Producer, a DJ, or a Musician, or if you use a so-called DAW (Digital Audio Workstation) like Cubase, Logic, Pro Tools, Fruity Loops, or DJ software like Traktor, Serato, or Virtual DJ, this course will explain how and why some setting could or should be applied to your audio card or software configuration. However, if you are already an advanced producer or already an audio engineer, this course is not for you.

This course starts from the beginning, and
you don't need to know anything about the topic
. Basically, it introduces conscious management of audio signals through digital devices regardless of the brand or software used. Even your smartphone is based on the theory explained here.
Generally speaking, it's good to know how an audio card works if it is used during the management of digital audio content. Whether you are an audio newbie or an enthusiast or want a conscious knowledge of your audio card, this course is for you.
Also, remember
Lifetime Free Access
to the course and a full
7-Day Money-Back Guarantee.

100% Answer Rate
Every single question posted to the class will answered within 24/48 hours by the instructor.
I'll see you Aboard!

Support and Direct Feedback
Get
Knowledge and Insight
that can help you to reach your goals


SSL
Secured Transaction
Sure and Encrypted Information




Lifetime Access
Included
Never miss a course revamp or update with HTMEM
Lifetime Access

Exclusive Community
Access

Networking with Peers and Teachers.


7 Day Money Back Guarantee
There is
Zero Risk
for you, but the potential reward is tremendous
RISK

FREE
LIMITED TIME OFFER

The Offer is Limited Because it is for a

Certain Number of People

Get it Now. It

May not Be Available

later

Exclusive

Deal
DON'T MISS IT |
GRAB IT NOW
Don't Miss this Opportunity!

Enroll Today
Just
€9.99
instead of
€29.99
Course + Lifetime Updates.

Exclusive Community Access

7 Days Money Back Guarantee

350 Free Samples Included

Steinberg Certified Training

Certificate of Completion


SSL Secure Transactions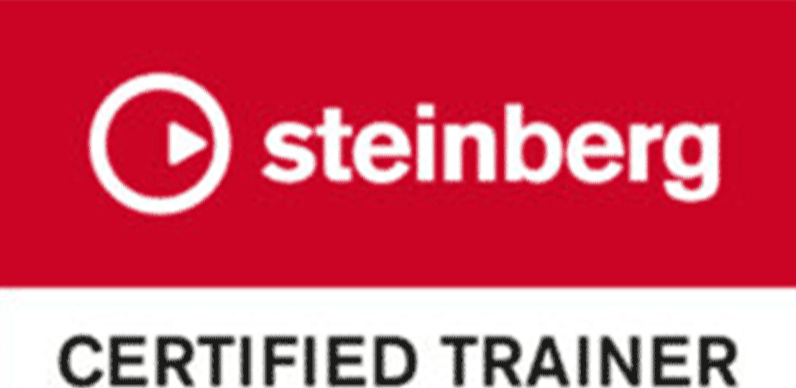 Guaranteed Security using one of the most advanced encrypted systems on the market.
The information in this page is being processed and encrypted securely using industry-leading encryption and fraud prevention tools.
Created with