Mastering Room Acoustics for Superior Mixes on a Budget


Struggling with Poor Mixes due to a

Bad Listening Environment?

Your Room and Listening Spot are Key Components of Creating Great Mixes, Yet You May be Missing Out on the Potential of Your Space.
Learn How to Make your Listening Environment Work for you by Improving your Room and Listening Spot to get

Better Mixes

and Masters.
What You Will
Learn

from this Course
Learn How to Achieve
High-Quality Mixes

even with Budget Speakers
Understand the Basics of Correctly Placing and Calibrating your Monitors
Discover what Early Reflections are and How they can Ruin your Listening Experience
Grasp the Impact of the Listening Environment

Dive Deeper into the Concepts of Modes, SBIR and Standing Waves
Understand How to Build and where to Place your DIY
Acoustic Panels
Explore Speaker Calibration Software, Pros and Cons
What You Will
Get
Gain an Invaluable Insight into How to Get the Best Mix Results even when Working with Budget Speakers.

Learn How to Place and Calibrate your Monitors Correctly, what Early Reflections are and how to Tame them, how to Improve the Listening Experience, and what Modes, SBIR, and Standing Waves are.

With this Knowledge, you will have the Tools to Understand and Optimize your Listening Environment and even How to Build Your DIY Acoustic Panels.

Unlock the Secrets of Better Mixes and Learn to Get the Most Out of Your Room, Speakers and Mixes!
Video Lectures
9 On-Demand Video Lectures
Steinberg Certified
A Certified Quality Course

Graded Quiz

Test Your Knowledge


Course
Certificate

Certificate of Completion


Exclusive Community

Ask Questions and Share Ideas
Lifetime Access

Full Lifetime Access


Struggling to Get Good Mixes and Masters?
Don't Know How to Place and

Calibrate

your

Monitors

or Understand your

Listening Environment?
This Course will Teach you Everything you Need to Improve the Listening Experience, and How to Build your Acoustic Panels.
Take the Guesswork Out of Acoustic Treatment and Learn how to Get the Most Out of Your Studio Setup.
Everything is available On-Demand.
You can take the course Whenever and Wherever you want.
No more Time Loss Seeking Youtube Tutorials or reading Blogs, Posts or Ebooks.
Everything you Need is already here Waiting for you.
Get the Most Out of your Mixes and Masters with Effective Acoustics Tips and Tricks from Industry Professionals.
ABOUT YOUR INSTRUCTOR
Max Porcelli
You'll learn from
Max Porcelli,
a
Steinberg Certified Trainer, DJ,
and
Producer
with 29 years of experience. He owns
989 Records
, an Electronic Music Label based in Italy. Every Sunday he hosts an exciting Radio Show called
989 Records Radio Show
on air on Balearica Radio,
Ibiza
, and Patchouli Deep,
London.
With more than
12.564 Students
, in just a few hours of fun video lessons, you'll learn everything Max spent in the last years perfecting and tuning into a
Unique Learning Certified Process
for Understanding How to Produce Electronic Music with Cubase. The Course will provide you with the Skills and Knowledge you need to Master the
Art of Electronic Music Production
in just a few hours.
Don't miss out on this Amazing Opportunity - buy now and get started on your journey to
becoming the
Next Great Electronic Music Producer!
WHAT STUDENTS SAY
#incredibly organized |
#learned so much
|
#helpful resources
|
#easy to understand | #many useful info
This course was 🤩 amazing! I learned so much about room acoustics and how to get the best from my room. The course was incredibly organized and well-structured and cheap.
Highly recommend it!


The instructor was very knowledgeable about the subject and was able to answer any questions I had. They also provided helpful resources and were always available for extra help. I would highly recommend this course to anyone looking to learn more about room acoustics treatments.
Very good course! This video is easy to understand. The way the teacher talk is clear. Since it has so many useful information, I'm going to watch it a couple of times so that I can remember everything.


Purchase

Now | Get

4 Bonuses
Bonus
1
Exclusive Community Access



A great way to benefit your learning journey. A place to
Ask Questions and Share Ideas
with others in the same learning environment.
Networking
with peers and teachers can lead to valuable collaborations and provide access to resources that can help you take
your education
to the next level.
It is a great opportunity to learn from those who have the
Same Goals and Interests
and to stay up to date on the latest developments in the field.
Get
Knowledge and Insight
that can help you to reach your goals.
Bonus
2
Certificate of Completion.
At the end of each course, you will be awarded a
Certificate of Completion
.
This certificate will serve as
recognition of your successful completion
of the course and provide evidence of your achievement.
The certificate may also be used to
demonstrate
your knowledge and skills to potential employers or educational institutions.
Bonus
3
LifeTime Access
When you purchase a course at our academy, you are not only taking advantage of a quality educational experience, you are also getting a fantastic bonus - lifetime access.
That means you will never need to pay again to retake any course you have purchased from us.
You can review materials, refresh yourself on a concept, explore additional topics covered in that course, or even upgrade to a higher level of instruction again and again for a lifetime.
Bonus
4
Steinberg Certified Training
By Purchasing a Course Here at
HTMEM
, you will receive Extraordinary
Steinberg Certified Training
to Guarantee a Successful Learning Outcome and Experience.
This Means that you will be Learning from a Certified Instructor with
Recognized Expertise
, so you can be Confident that you'll Receive the
Most Accurate Knowledge.
This added Benefit of the Steinberg Certified Training would allow you to Get the Most out of this Course to
Grow and Develop
your Skills.
Course
Curriculum
After Signing up to Create an Account, you can Access the Free Contents from the Free Course Section Below.

F
requently
A
sked
Q
uestions
This
course
is
designed
for
Producers
,
Music
Enthusiasts
,
DJs
or
Musicians
,
Pod
casters
,
Video
Producers
,
and
Electronic
Music
Lovers
.
How Does this Course Work?
Everything is available On-Demand. You can take the course whenever and wherever you want.
Is this Course Suitable for Beginners?
At HTMEM, our courses accommodate both students with little or no prior knowledge and those with production experience, allowing them to benefit greatly.
Is it Possible to Try a Course Before Purchasing It?
If you would like to gain an insight into the online learning experience we are offering, please
sign up here for free
and you will be able to access all the
Free Content
of a specific Course from the
Course Curriculum Section.
What Kind of Support will I Receive During this Course?
You will be provided with tailored support throughout your course. You can reach out via the exclusive course community to address any issues you may have, and you will receive a prompt response. The instructor is highly experienced in music-making and has a strong understanding of the music industry. You will be provided with invaluable advice and guidance.
Will I Get a Certificate?
Yes, at the end of the course, you will get a Personalized Certificate of completion.
Is there any Academic Entry Requirement?
This course is not academically-oriented, rather it is geared towards those who want to gain practical skills in order to reach a professional standard. Therefore, no academic requirements are needed.
Is there any Equipment I Need?
You just need a passion for music and a desire to improve your listening environment.
But if you wanna build your own acoustic panels, a minimum of really basic manual skills are a must - unless you want to end up with a room full of cardboard boxes 😁.

Suggested Tools:
SPL Meter
A Calibrated Microphone
Test Generator (Free Link Provided)
What About if I Have Other Questions?
If you have any additional inquiries, do not hesitate to reach out via our
contact page.
Will be glad to assist you.
Complete Course Description
Welcome to this course, where you will learn how to get the best out of your Room to properly listen to your music and obtain better mixes that can translate correctly outside your studio, even if you don't have the most expensive monitors on the market.
Online, you can find many tutorials explaining fragments of acoustics, DIY solutions, and more. However, I have put everything together in this course to give you an overview of what may occur in your studio environment and how to fix or at least improve your listening experience.
Here, you will understand your listening environment, what early reflections are and how to locate and fix them, how they can compromise your listening experience, and more. We will talk about modes, the speaker boundary effect, how to avoid standing waves, where the perfect listening spot is, and how to correctly place your monitors inside your Room.
We will also understand more about speaker calibration software pros and cons and how to get the best out of your Room and monitors to obtain much better mixes and masters in your studio.
A the end of the course, you will be able to understand:
Your Listening Environment
What Early Reflections are how to locate and fix them, and how they can compromise your Listening Experience
We will discuss Modes, the Speaker Boundary Effect
How to Avoid Standing Waves
and Where the perfect Listening Spot is
Moreover, you will understand:
How to Place your Monitors inside your Room correctly
Calibrate them to obtain a better and "in-phase" Listening Experience
and How to Build Your Acoustic Panel
Finally, we will also talk about Speaker Calibration Software Pros and Cons and how to get the best from your Room and monitors to obtain better mixes and masters in your studio.
Also, remember
Lifetime Free Access to the Course
A full 7-Day Money-Back Guarantee
plus a 100% Answer Rate.
Every single question posted to the course class will be answered within 24 hours.
So let's see together how to improve your listening experience.
Enroll Now !

Support and Direct Feedback
Get
Knowledge and Insight
that can help you to reach your goals


SSL
Secured Transaction
Sure and Encrypted Information




Lifetime Access
Included
Never miss a course revamp or update with HTMEM
Lifetime Access

Exclusive Community
Access

Networking with Peers and Teachers.


7 Day Money Back Guarantee
There is
Zero Risk
for you, but the potential reward is tremendous
RISK

FREE
LIMITED TIME OFFER

The Offer is Limited Because it is for a

Certain Number of People

Get it Now. It

May not Be Available

later

USE COUPON
DON'T MISS IT |
GRAB IT NOW
Don't Miss this Opportunity!

Get this Course

Graded Quizzes

Community Access

Certificate of Completion


A Steinberg Certified Training

7 Days Money Back

SSL Secure Transactions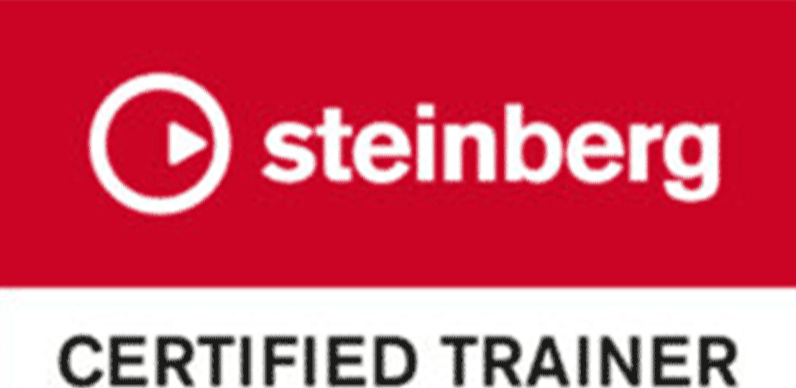 Guaranteed Security using one of the most advanced encrypted systems on the market.
The information in this page is being processed and encrypted securely using industry-leading encryption and fraud prevention tools.
Created with