Learn How to Make Electronic Music with Cubase


Tired
of Seeking Youtube Tutorials, Blogs, Posts or eBooks around the WEB?
Bored
trying to Understand How to Effectively Produce a Track? Feel like you're
Missing
the Key Skills to Create Electronic Music?
Fear Not
- You are in the Right Place.
Learn
How to Create a Complete Electronic Track in
Cubase
from
A to Z
in no time.
Created by a
Steinberg Certified Trainer
, finally a
Unique Method
to Learn Cubase. Effortlessly.
Also, take advantage of the
Free 60 Days Cubase Trial.
"What You'll
Learn

in this Course"
How to Jumpstart your Music Production Career with Cubase
How to Create a Complete Track from A to Z
How to Mix your Sounds, Recordings, and Instruments using the Digital Mixer
How to use Equalizers and Effects
How to Organize your Samples Library with the MediaBay
Configure Cubase with Your Audio Card and Audio Driver
How to Record and Edit Recordings
How to use MIDI and Virtual Instruments
Export and Finalize your Song
What You Will
Get
This Course will teach you everything you need to know about the Basics of Mixing and Producing Music with Cubase Pro.
You'll learn How to Make the Perfect EDM Track and have access to helpful tips and tricks to help you along the way.
Video Lectures
7 Hours On-Demand Video
Steinberg Certified
A Certified Quality Course


350+ Free Samples
A Royalty Free Samples Library


Free Cubase
Free 60 Days Cubase Trial Available.
Course
Certificate

Certificate of Completion


Lifetime Access

Full Lifetime Access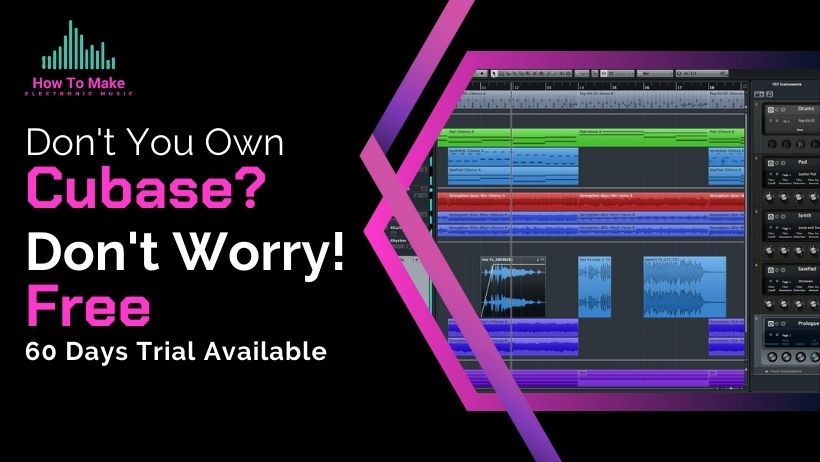 Too Many Hours

to Invest?
Too Complicated to Learn?
No worries, you will be provided with the necessary guidance to

Avoid any Potential Pitfalls

that may come with using Cubase.
Learn from a Steinberg Certified Trainer and acquire the ability to easily create professional-sounding music with Minimal Time and Effort.
Take advantage of the Tools, Quizzes, and Resources to make your music production process as Smooth and Efficient as possible.
With this course, you'll be able to Create Music Quickly and Easily that truly stands out from the crowd.
No more Time Loss seeking Youtube Tutorials or reading Blogs, Posts or Ebooks.
Everything you Need is already here waiting for you.
Everything is available On-Demand.
You can take the course whenever and wherever you want.
ABOUT YOUR INSTRUCTOR
Max Porcelli
You'll be learning from
Max Porcelli, a Steinberg Certified Trainer, DJ, and
Producer
with 29 years of experience. He is the owner of
989 Records
, an Electronic Music Label based in Italy. Every Sunday he hosts an exciting Radio Show called
"989 Records Radio Show"
on air on Balearica Radio,
Ibiza
.
With more than
12.564 Students
, in just a few hours of fun video lessons, you'll learn everything Max spent in the last years perfecting and tuning into a
Unique Learning Certified Process
for Understanding How to Produce Electronic Music with Cubase. The Course will provide you with the Skills and Knowledge you need to Master the
Art of Electronic Music Production
in just a few hours.
Don't miss out on this Unique Opportunity - Buy Today and Get Started on Your Journey to
Becoming the
Next Great Electronic Music Producer!
WHAT STUDENTS SAY
#is awesome |
#exactly what I needed
|
#straight to the point
|
#easy to understand | #many useful info
Max you're
awesome!!
I think this course is the best way to start using Cubase like a pro and really take advantage of the functionalities that it has all together. The videos go
straight to the point
and shows exactly what to do and how to do it. I learned a lot in your course!! Thanks for sharing your knowledge with the world!
This was absolutely an amazing course! I learned exactly what I needed. The lector teaches everything from scratch, step by step going into deep details. It was presented in a very understandable way which allowed me to follow and practise the instructions. Great zoom-ins helped to see every detail.


Very good course! This video is easy to understand. The way the teacher talk is clear. I'm using Cubase Elements, but I still learn a lots from this course. Since it has so many useful information about Cubase, I'm going to watch it a couple of times so that I can remember everything.


Thanks Porcelli you are brilliant 2, not only cubase. Excellent performance and knowledge. Not boring at all, spend all classes glued to screen. Thanks for teaching me to operate this ship. Best regards Captain!
- JOÃO M. S. PÁDUA GONÇALVES
Excellent course! Max is very knowledgeable and good communicator. Lectures are given at the right pace with a good balance between theory and hands-on examples. Being Cubase such an enormous piece of software I guess some features were left for a future, more advanced course which I am looking forward to see in the near future.
Grazie mille, Max!


I learned more from this course than any tutorials I've taken so far.
Max is a great instructor who tells you not only how to do something, but explains why. As a beginner, this type of instruction is exactly what I needed. I would recommend this course to anyone wanting to learn Cubase. Thanks Max! Bravo!
Purchase

Now | Get

6 Bonuses
Bonus
1
Exclusive Community Access



A great way to benefit your learning journey. A place to
Ask Questions and Share Ideas
with others in the same learning environment.
Networking
with peers and teachers can lead to valuable collaborations and provide access to resources that can help you take
your education
to the next level.
It is a great opportunity to learn from those who have the
Same Goals and Interests
and to stay up to date on the latest developments in the field.
Get
Knowledge and Insight
that can help you to reach your goals.
Bonus
2
Free Audio Samples Download
Enrolling in this course you will be also entitled to download a Free One-Shot Samples Library with more than 350 Samples, specifically created for this video course students.
All the samples are Royalty-Free so you can include them in your productions without any limitation or Credit Requests.You can use them even on Commercial Releases.
Bonus
3
Certificate of Completion.
At the end of each course, you will be awarded a
Certificate of Completion
.
This certificate will serve as
recognition of your successful completion
of the course and provide evidence of your achievement.
The certificate may also be used to
demonstrate
your knowledge and skills to potential employers or educational institutions.
Bonus
4
Free 60 Days Cubase Trial
You can Try Cubase for 60 Days for Free.
This is a Great Advantage Because it will Allow you to Become Familiar with the Software and its Features and Explore Different Music Production Techniques within the Program Before you Commit to Purchasing the Full Version.
Trial Cubase for a Full Two Months Without any Financial Commitment.
Bonus
5
LifeTime Access
When you purchase a course at our academy, you are not only taking advantage of a quality educational experience, you are also getting a fantastic bonus - lifetime access.
That means you will never need to pay again to retake any course you have purchased from us.
You can review materials, refresh yourself on a concept, explore additional topics covered in that course, or even upgrade to a higher level of instruction again and again for a lifetime.
Bonus
6
Steinberg Certified Training
By Purchasing a Course Here at
HTMEM
, you will receive Extraordinary
Steinberg Certified Training
to Guarantee a Successful Learning Outcome and Experience.
This Means that you will be Learning from a Certified Instructor with
Recognized Expertise
, so you can be Confident that you'll Receive the
Most Accurate Knowledge.
This added Benefit of the Steinberg Certified Training would allow you to Get the Most out of this Course to
Grow and Develop
your Skills.
Course Curriculum
Total Videos: 107

Level: Basic / Intermediate

Video: 7 hours

Video time: 7 hours

Exams: 10

Free 60 Days Cubase Trial
F
requently
A
sked
Q
uestions
Do I Need To Purchase a Cubase License?
Absolutely You have the incredible opportunity to make the most of a free 60-day trial of Cubase. It's the perfect chance to dive into the world of Cubase, gain valuable skills, and make an informed decision about your future endeavors.
Can I Try a Course Before Purchasing It?
If you would like to gain an insight into the online learning experience we are offering, please
sign up here for free
and you will be able to access all the
Free Content
of a specific Course from the
Course Curriculum Section.
Is this Course Suitable for Beginners?
At HTMEM, our courses accommodate both students with little or no prior knowledge and those with production experience, allowing them to benefit greatly.
This
course
is
designed
for
Aspiring
Producers
,
Music
Enthusiasts
,
DJs
or
Musicians
,
Pod
casters
,
Video
Producers
,
and
Electronic
Music
Lovers
.
How Does this Course Work?
Everything is available On-Demand. You can take the course whenever and wherever you want.
What Kind of Support will I Receive During this Course?
You will be provided with tailored support throughout your course. You can reach out via the exclusive course community to address any issues you may have, and you will receive a prompt response. The instructor is highly experienced in music-making and has a strong understanding of the music industry. You will be provided with invaluable advice and guidance.
Will I Get a Certificate?
Yes, at the end of the course, you will get a Personalized Certificate of completion.
Is there any Academic Entry Requirement?
This course is not academically-oriented, rather it is geared towards those who want to gain practical skills in order to reach a professional standard. Therefore, no academic requirements are needed.
Is there any Equipment I Need?
A Cubase PRO License - you can use the free 60 days trial.
A Computer with an audio card
A Couple of Headphones or Studio Monitors
A Microphone is recommended
A MIDI Keyboard is recommended
Yep, by enrolling into this course you will be entitled to download our Free One-Shot Royalty Free Samples Library you can freely use in your productions.
What About if I Have Other Questions?
If you have any additional inquiries, do not hesitate to reach out via our
contact page.
Will be glad to assist you.
Cubase Course Complete Description
This course is designed for both
beginners and intermediate producers
who want to learn and understand the ins and outs of Cubase.
We will start from the
basics
, such as setting up your DAW and understanding the different windows, to more
advanced
topics such as mixing, plugins, EQ basics, and automation.
We will cover a wide range of topics such as setting up MIDI controllers, recording audio, using effects and plugins, working with audio and MIDI files, using automation, the mixer and much more.
By the end of this course, you will have
acquired the necessary skills
to take your production to the next level.
We will start by
creating the structure of the song,
including the intro, verse, chorus, bridge, and outro. Then, we will create the
main melody and chord progression
, as well as adding a beat and other percussion elements.
We will also experiment with
adding different sounds and instruments
to enhance the song. Finally, we will
mix the track
to get a professional-sounding result.


So, Why this Course?
Online, you can find many Cubase tutorials explaining a particular function or a trick but none of them is a complete course from A to Z.
This is the reason why I've decided to create this course where you will be able to understand the software from the beginning, explained with easy words, tutorials, tips and tricks. This course is full of
practice activities
: you will be guided to create a song step by step to the final mix.
This course is perfect for anyone who wants to learn Cubase and
Become an Expert
in the software.


But There's More!
Enrolling in this course you will be also entitled to download a
Free One-Shot Samples Library
with more than 300 Samples, specifically created for this video course students.
A
Checklist
at the end of each section will certify your preparations regarding the last topic treated in that section. So you will be sure you can move prepared for the new section of the course.
Thanks to the
Big Text Annotations and Big Zooms
, you can also follow the course even from a mobile device with a small display, like your phone or tablet, wherever you are.

Also, remember Lifetime Free Access to the course and a full 7-Day Money-Back Guarantee.

100% Answer Rate
Every single question posted to the class will answered within 24/48 hours by the instructor.

So let's see together how this powerful audio software works.

Enroll Today and Jumpstart Your Music Career with Cubase.

Free Cubase
Trial
Free 60 Days
Cubase Trial
Available

Support and Direct Feedback
Get
Knowledge and Insight
that can help you to reach your goals


SSL
Secured Transaction
Sure and Encrypted Information




Lifetime Access
Included
Never miss a course revamp or update with HTMEM
Lifetime Access

Exclusive Community
Access

Networking with Peers and Teachers


7 Day Money Back
There is
Zero Risk
for you, but the potential reward is tremendous
RISK

FREE
LIMITED TIME OFFER

The Offer is Limited Because it is for a

Certain Number of People

Get it Now. It

May not Be Available

later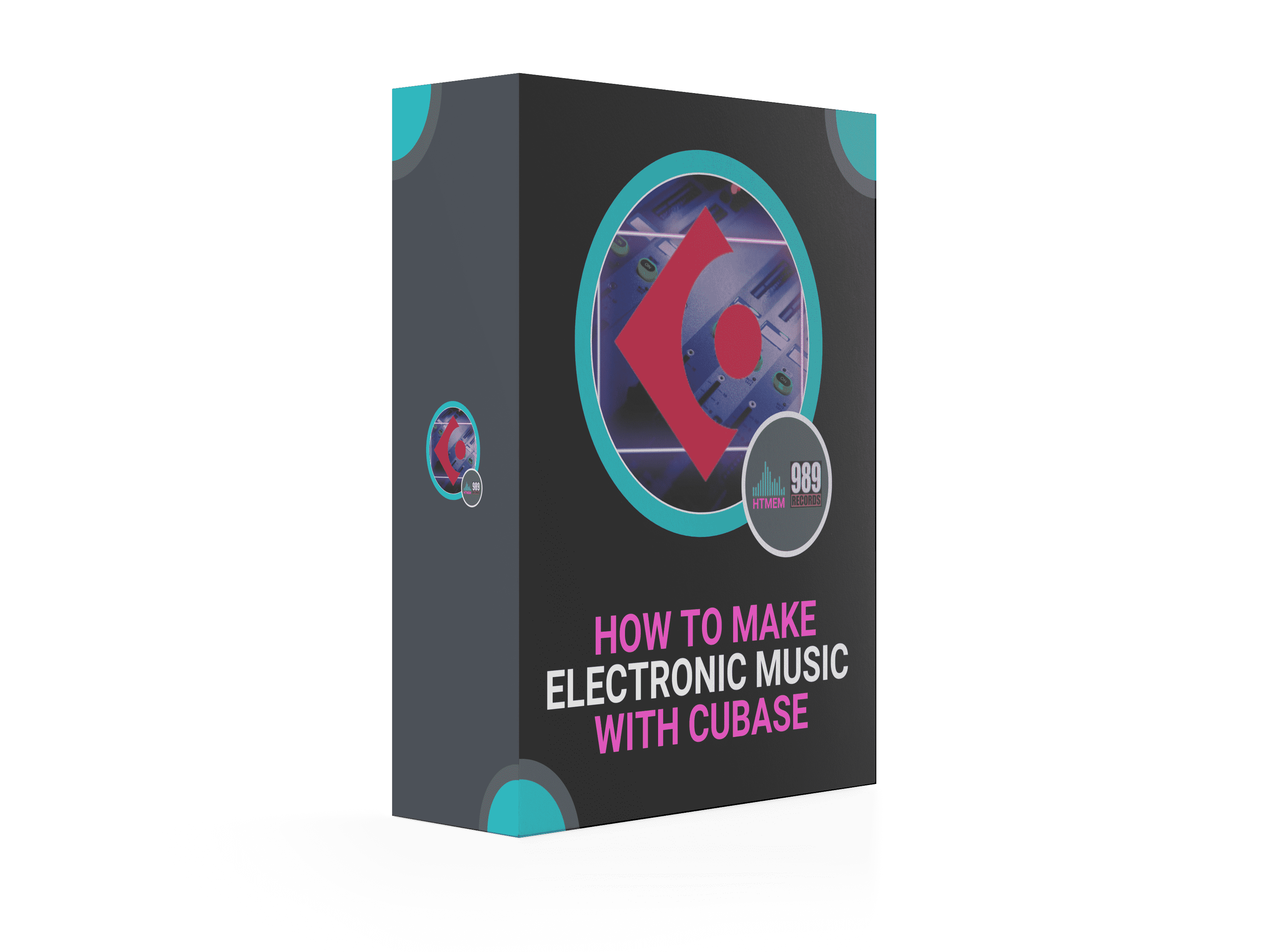 Exclusive
Deal
DON'T MISS IT |
GRAB IT NOW
Don't Miss this Opportunity!

Community Access

7 Days Money Back

Course + Lifetime Updates.

Free 60 Days Cubase Trial.

350 Free Samples Included

Steinberg Certified Training

Certificate of Completion


SSL Secure Transactions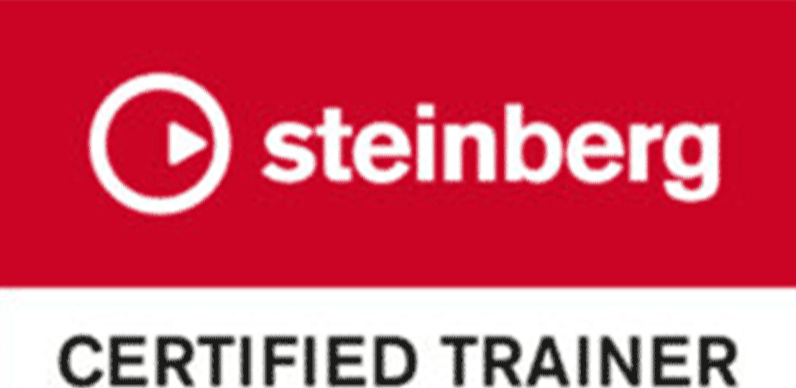 Created with